Summer is perfect for so many reasons. The weather, the time off (or at least, for kids and for some lucky adults), the longer days — you just can't beat these incredible months that are ahead of us. One of the other things that seems to be a true testament to summer is, of course, the road trip.
So many people in the United States start taking trips around the country, exploring national parks, visiting family, or simply getting on the road and going wherever the wind might take them. When you and your family are about to embark on your next great adventure, getting some initial tips for planning and prepping can make a huge difference in your overall trip. See recommendations that our hotel has, and book today with New Victorian Inn for a great stopping point on the road! With a continental breakfast, pool, and pet-friendly facilities, we're positive you'll love your stay.
Tip #1: Form an Outline
Most road trips start with a destination in mind, but they definitely don't have to! Your road trip might very well be more of a loop, and cover several destinations — a vacation option that's grown in popularity in more recent years. No matter how you're planning things, get a general outline in mind. Here are some questions to ask yourself:
How much time do you have/want to take?

What will become your on-the-road abode (camping, hotels, a mixture, etc.)?

What do you want to see on the trip?

What's your schedule going to look like?
Forming an outline about a road trip is so much fun. It's great to sit and dream and figure out an overall plan, even if you haven't narrowed down the details yet. After reflecting on some of these questions, you'll be able to get a general idea of how to plan your trip.
Tip #2: Plan for Breaks
Oftentimes, a vacation means trying to pack in as much as you can, going as far as you can go, and pushing to the limits in attempts to maximize your time. This might work for some, but the road trip is the ultimate time to enjoy the sights that surround you, and go at a more leisurely pace. Whether you plan for a 30-minute picnic at a park, or take a little bit of time at a rest stop to stretch the legs, all of these things will help break up the drive — and allow you to take everything in a little bit more.
Tip #3: Get Tips From Others
In this day and age, there's very little left to be discovered — but all sorts of places to be explored. When you're planning your road trip, one of the best things you can do is to get tips and advice from those who have taken the journey (or something similar) before. Talk with friends, family members, coworkers — anyone who has thoughts on the trip. More often than not, you'll hear people share what they loved about their trip, and what they would do differently, which gives you an advantage to having the best trip possible.
If you don't know anyone who has taken your road trip, turn to the internet! Wikitravel is a great resource to utilize; it's basically like Wikipedia, but for traveling, and is pretty accurate. Other sites, such as TripAdvisor, can give you a general idea of some highlights and places to check out.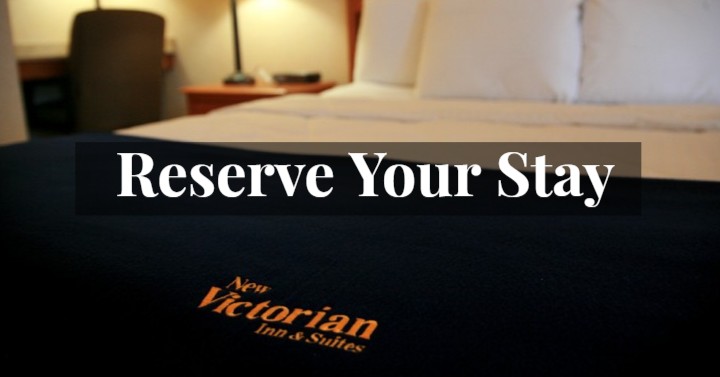 Tip #4: Stay at the Right Hotel
A night at a hotel should be nice and relaxing — not a nightmare. But sometimes, desperation calls, and you're just trying to get off the road for the night and into a comfy bed. It helps to think ahead a bit and make reservations, but additionally, it can be very helpful to just know what to look for.
At New Victorian Inn & Suites, we have it all. You can take a break from being on the road by relaxing in our pool, or even staying in a luxury suite with an in-room jacuzzi. Or, simply kick back in your room and surf the channels on our deluxe flat screen TVs. Plus, we have an unbelievable continental breakfast that will change your trip for the better. Instead of having to rely on road snacks, you'll be treated to an unbelievable spread, giving you the energy and enthusiasm to hit the trails once more.
We'll include some more tips for the perfect road trip in our next blog, but in the meantime, know that our hotel is one of the most ideal stops you can have while you're traveling. You'll simply love the amenities we provide, and see why people continue to choose New Victorian Inn & Suites for their hotel of choice. Stay tuned until next time, and book your reservation today with New Victorian!