Welcome back to our blog series on the best hotel amenities! At New Victorian Inn & Suites, we've got the amenities you're looking for to make booking your next hotel reservation easier than ever. But since we have so many amenities available at our hotels — located across Nebraska and in Sioux City, Iowa — we're taking a moment to focus on some of our best features. See some of the other top amenities at New Victorian Inn & Suites, and make your hotel reservation with us to experience them yourself!
#5 24-Hour Support
Emergencies happen, problems arise, questions come up, and when this is the case, you need a hotel that can respond to your needs. New Victorian Inn & Suites is happy to provide 24-hour support, so that you have someone to turn to at any point in time. We always want you to feel comfortable and welcome at our hotel, which is why we provide around-the-clock support to help you whenever you need it. When you look to us for support, the friendliness and helpfulness of our staff will make you see why this feature definitely makes our top five amenities.
#4 Pool
At many of our locations, New Victorian Inn & Suites is proud to offer a pool for our guests to enjoy. Whether it's located indoors or outdoors depends on the hotel, but this is an amenity that kids and adults alike will be sure to love. Additionally, some of our pools feature extended hours, meaning you and your family have even more time to access this amenity. After a long day of driving in the car, nothing beats spending some time relaxing in the pool. A dip into the pool at one of our hotel locations will have you appreciating this No. 4 feature.
#3 Jacuzzi Suites
Picture that aforementioned long day of driving, and then think about how amazing it would feel to soak away your travels in a private jacuzzi suite. Yeah, we'd want to stay with us, too. The only reason our jacuzzi suites are not ranked higher is because they're not available at every hotel location. But at many of our New Victorian Inn & Suites hotels, you can get a hotel room with a jacuzzi in the suite. This is the perfect time for you to unwind and relax after a long day of travel, and the added privacy will make for an even more amazing time. Make a hotel reservation at our Lincoln, Sioux City (Iowa), Norfolk, Kearney, or Omaha locations to get exclusive access to this luxurious experience.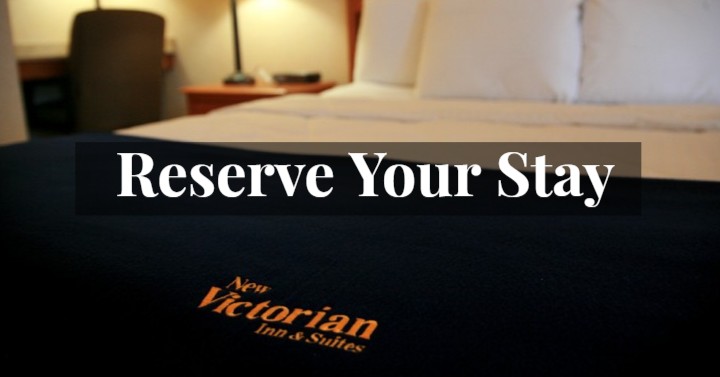 #2 Pet-Friendly
We've covered this in a previous blog post, but our hotels are pet-friendly! You don't have to leave your beloved animals behind the next time you hit the road. Save money on boarding your pet, save your pet the anxiety of leaving, and save yourself the hassle by simply bringing your furry family member with you. Our No. 2 amenity includes an additional fee for bringing your pet, feel free to contact one of our locations today to learn more, before you make your hotel reservation. We're pretty positive your pooch will love staying at New Victorian Inn & Suites as much as you will.
#1 Breakfast Bar
This is not your average hotel breakfast, and this is nothing like the continental breakfast you might be picturing. If there's one thing that we are exceptionally proud of, it's our breakfast bar. We feature 26 different items to choose from, and our breakfast bar runs from 5-11 a.m., meaning you can take your time in the morning and truly enjoy your stay, rather than rush to dine and dash. People have spoken again and again about how much they've enjoyed this amenity, and because it's included in the price of your stay, it's just another fabulous feature that makes it easy to choose New Victorian Inn & Suites for your next hotel reservation.
With amazing features and amenities at each of our hotel locations, it's no surprise why people choose our hotel, and then come back again. At New Victorian Inn & Suites, we believe luxury should be affordable, and our amenities are here to provide an incredible experience for each of our guests. Make your next hotel reservation with New Victorian Inn & Suites — we look forward to seeing you!